Ana Harmon on Valley by Omer Backley-Astrachan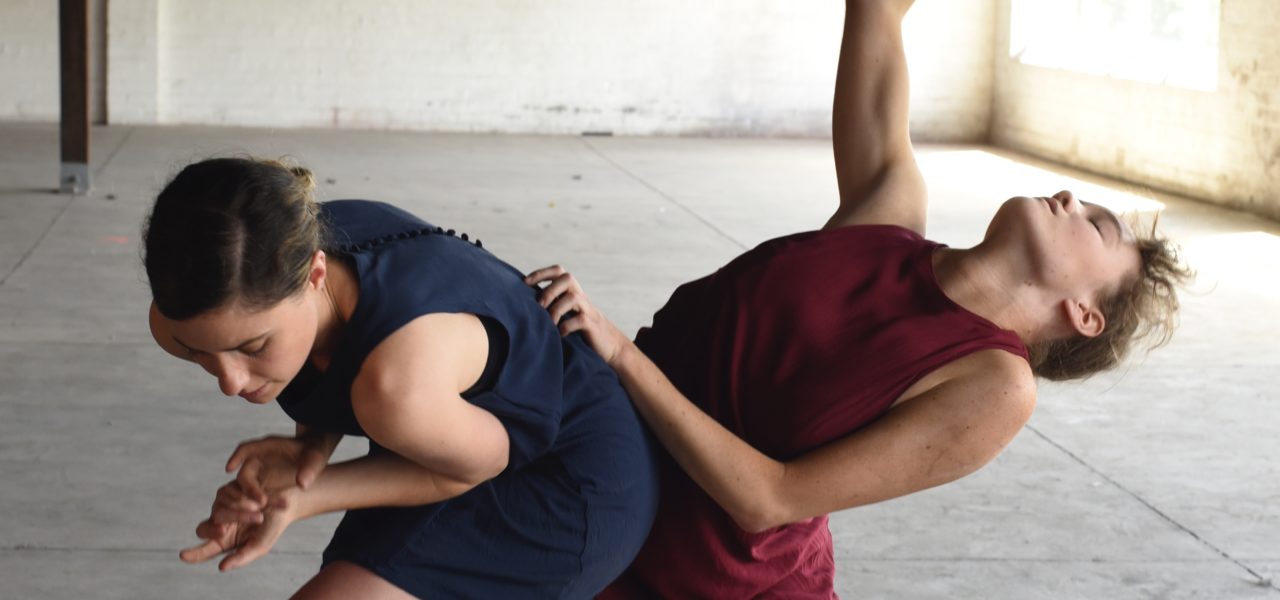 Valley in the Anthropocene
Israeli native, Omer Backley-Astrachan, recently uncovered the world of 'environmental dance' on Suzanne Dellal Centre's stage for an urban audience. His authentic and thoughtful work came as a welcome surprise to a local dance scene sometimes plagued by a 'too cool' aesthetic.
Backley-Astrachan's first-ever dance creation, Valley, depicted both polluted and pure atmospheres in a 40-minute work for four dancers, all of whom travelled with him from Australia to perform just once in Israel. The evening's program describes Valley as an "embodied response to Svalbard," which turns out to be the northernmost inhabited isle on Earth, roughly 1,000 kilometers away from the North Pole. 65% of Svalbard is currently protected by conservation agencies.
'Environmental dance,' is a term used to describe movement which meditates on the human body's relationship to landscape and the environment. Backley-Astrachan's dancers personify icy archipelagos, an especially poignant depiction in light of what has been recently coined the 'anthropocene,' or the geological age during which human activity is the dominant influence on climate and the environment.
Dancer Allie Graham opens the performance alone on a dimly lit stage, sensually undulating her spine to Australian composer Timothy Constable's original score. She has a sultry yet soft expression, alert and vulnerable. Unexpectedly, iridescent strings appear from behind Graham's seated position and stream bit by bit, in a jerry-rigged yet impressive path across the stage, all to Constable's brassy nautical sounds. 
As the stage appears to melt and glisten, Backley-Astrachan, Sharon Backley-Astrachan, and Matthew Mizyed inhabit the environment and begin a disorienting series of quick solos and duets. Dancers form themselves into topographic structures, layered, stacked, and sliding from side to side. Comfort is often found in pairs while lone dancers appear distraught; we feel the pulse of intimacy and pang of alienation.
Backley-Astrachan utilizes clean spirals and invisible external forces as impetuses for movement, much like his mentor, Israeli choreographer Idan Cohen. Each dancer sincerely offers an authentic and evocative performance.

The last image of Valley is its strongest. In a continuous cycle, each dancer delicately traces the arm of another, until the traced individual collapses to the floor and slowly recovers to trace the next. While it may not have been the choreographer's intention to create a strictly environmental work, the embodiment of geographical collapse and rebirth through the human body is extraordinarily effective. However, what is even more touching (and depressing) is Backley-Astrachan's exquisite Sisyphean cycle, as one dancer after another repetitively attempts an incompletable task. As is so eloquently described in the program, "Valley is the polar image of a world that grows numb and senseless." 
Valley was presented on July 16, 2017 at the Suzanne Dellal Center in Tel Aviv. 
---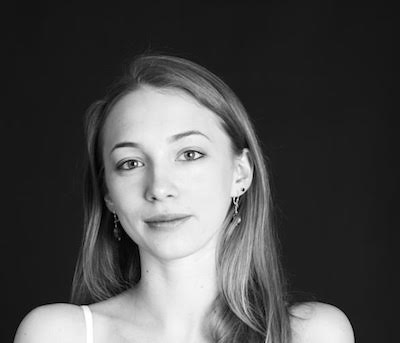 Born and bred in Boston, Ana Harmon spent most of her childhood at Boston Ballet and Finagle-a-bagel. After graduating from Boston Latin high-school, Ana worked as a professional ballet dancer in Boston and Austin for three years.  Upon completing a 10-month workshop with the Kibbutz Contemporary Dance Company, Ana found her future husband eating a falafel on a staircase in Beer Sheva and began dancing with Kamea Dance Company, simultaneously completing course-work at Ben Gurion University.  Upon completing a B.A. from Tel Aviv University in English Literature and Middle Eastern studies, Ana began working for Batsheva Dance Company's International Development department. She is certified in the Ilan Lev Method and Salesforce. Ana's ideal day in Tel Aviv involves a bike ride to HaBima with friends for shoko b'sakit.