PRE-FORMANCE PROJECT- SUMMER 2020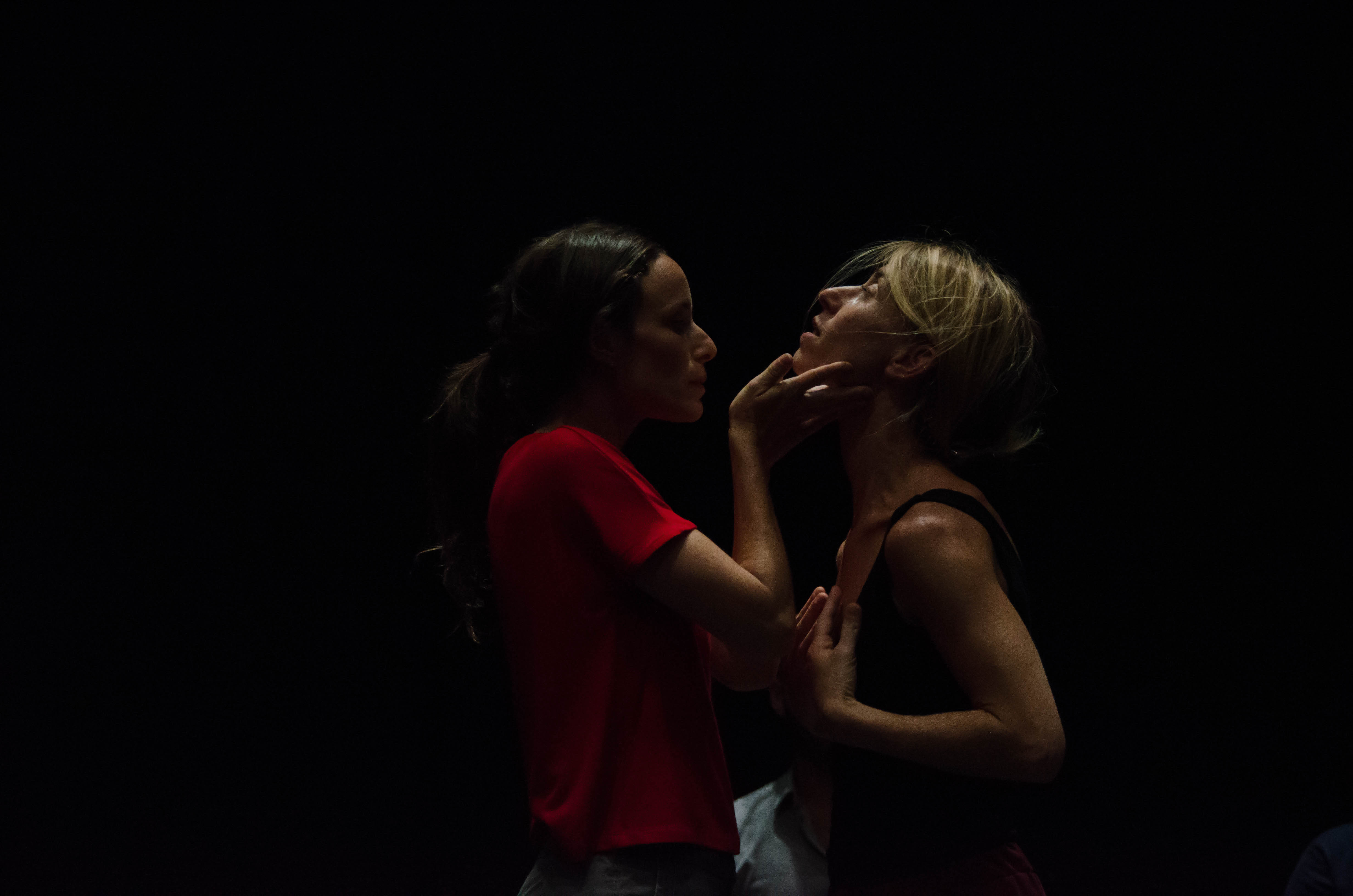 PRE-FORMANCE PROJECT- קיץ 2020
סדנת פרפורמנס בת 10 מפגשים עם רייצ'ל ארדוס ואורי לנקינסקי
מתי- ימי ג' 10:00-14:00 14.7-15.9
איפה- להקת פרסקו סטודיו שירה, תחנה מרכזית תל אביב
למי זה מיועד- רקדנים מקצועיים ורקדנים שבדרכם להיות מקצועיים, מ18-118
מה זה כולל- בסדנה נצלול יחד לתהליך יצירה חדש שיכלול תנועה, טקסט, ביטוי אישי וקבוצתי. המפגשים יהיו מורכבים מחימום משותף, יצירת חומרים, בניית קטעי תנועה, עבודה יחידנית ובקבוצה, פיידבק אישי. המפגש האחרון יהיה פתוח לחברים ומשפחה.
---
PRE-FORMANCE PROJECT- SUMMER 2020
A 10-Meeting Performance Workshop with Rachel Erdos and Ori Lenkinski
When: Tuesdays 10:00-14:00, July 14- September 15 *(August 18 and September 15 will be held in the evening)
Where: Fresco Dance Company Studio Shira, Central Bus Station, Tel Aviv
Who: Professional Dancers and those who are on their way to becoming professional dancers.
What: Together we will embark upon a new creative process that will include text, movement, personal and group expression. The sessions will include warm up, generation of movement, composition, personal feedback. The final meeting will be open to friends and family.
Cost: 1500 NIS.
---
ABOUT US:
Rachel Erdos is an award-winning independent choreographer born in Newcastle Upon Tyne.  Currently living and working in Tel Aviv, Israel She received her MA from The Laban Centre London specializing in choreography.  Her work has been seen around the world including Israel, UK, Ireland, Italy, Cyprus, South Africa, Slovakia, China, Denmark, Switzerland, Hong Kong, Senegal, Germany, Kyrgyzstan, Belarus, Kazakhstan, Tajikistan, and The U.S. Rachel won first prize in the AICC International choreography competition in Aarhus, Denmark in 2008 and in 2009 won City Dance Ensemble's commissioning project, Washington DC. In 2012 Rachel was awarded the prize for artist of the year in the field of dance by The Ministry of Absorption, Israel. In 2014 she was awarded NorthWest Dance Project's Pretty Creative Commission prize, Portland USA. In 2015 Rachel was awarded prize for independent choreographer of the year 2015 by The Ministry of Culture, Israel. She has received commissions from Company E, Washington DC, Mancopy Dance Company, Denmark, Moving Into Dance Mophatong Company, Johannesburg, NorthWest Dance Project, Oregon, Kolben Dance, Jerusalem, Ido Tadmor, Israel, Nehara Dance Company, Israel, Machol Shalem Dance House, Jerusalem and American University, Washington DC. Her work has been shown in some of the most prestigious venues including The Kennedy Centre, Washington DC and the Royal Opera House London.  She is currently the artistic director of the dance program of the Menashe Forest Festival 2016, Israel.
Ori Lenkinski is a Tel Aviv-based dancer, choreographer and journalist. Her work, be it on stage, the Internet or on paper, are devoted to exploring the connection between words and movement.She was born in Canada and raised in the United States. From 2002 through 2011, Ori lived in New York City where she worked closely with site specific choreographer Noemie Lafrance, performing in several of her works including Bessie Award winner Descent. In 2007, Ori relocated to Tel Aviv. In Israel, she has collaborated with a long list of independent choreographers mainly British choreographer Rachel Erdos and the theater duo Anat Katz and Erez Maayan. Since 2008, Ori has contributed regularly to The Jerusalem Post, and is the author of the column Parental Choreography in Haaretz. In 2015, Ori created the duet The Painting with Michal Hersonski, a site-specific work including a large table, which has been performed throughout Israel. In 2017, Ori created Portrait #2, a duet with Ruth Eshel inspired by Rachel Kafri's 1977 creation Portrait of a Demagog. In 2018, Ori made the dance film Carriage together with Rachel Erdos, video artist Efrat Einey and six pregnant dancers. In June 2019, Ori premiered The Suit as part of Tmuna Theater's Intimadance Festival, which has since been performed in theaters around the country. She is mildly allergic to pineapples.