Joel Bray on Shira Eviatar's Rising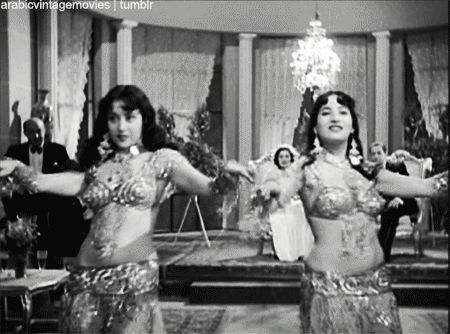 We all seem to be suspended in this strange space:
a bizarre world of
'alt-right'
'post-truth'
'alternative facts'.
The buzz has been about how Trump and Brexit and the rise of the right in Europe have been allowed to happen by us retreating into our information silos. We read only the articles posted by people with whom we already agree.
A few months ago, in an attempt to wield an axe against this, I looked up Miri Regev. And you know what? Behind the belligerence she had something of value to say.
Don't get me wrong: I am no supporter. As a Minister for Culture, she is the villifier-in-chief of artists and culture-makers in this country. With a cheeky glimmer in her eye, she loves nothing more than to paint Tel-Aviv-residing-and-chai-latte-sipping artists as the enemy of the people. But she does point out something: when I look around the community in which I perform and create- the faces are very white and middle-classed. Not all, of course. There is a strong minority of dancers and choreographers from Mizrachi backgrounds. But the type of work we all seem to make is very Eurocentric in form and outlook.
I love the dance and the choreography that is being made here, but I wonder how much relevance it has to the family in Ofakim?
Or the single mother in Kiryat Shmona?
It seems so removed from the reality of life, and of living, as experienced by the vast majority of people in this country. In this hip, little bubble we make our art and it is conceptual and provocative and deliberately lo-fi or shabby or 'unformed'. We craft work to be picked up by producers in the big urban centres and festivals in Europe.
Of course we do go out to the 'periphery' on tour, or create dumbed-down works for youth or children, but it is a side dish and we quickly jump back into the mini-bus, and breathe a sigh of relief as we recognize Ayalon.
"Civilization!" we joke with our colleagues.
"We took art out to the people" we congratulate ourselves.
"They just aren't into art" we brush off the half empty theatre.
But is that really true? Or are they just not into our art because we made it in reference to ourselves and a hip, urban world they don't inhabit. Because, perhaps, the performance we brought had nothing to do with the realities of trying to put food on your table,
or biting your fingernails waiting for your son to come home from the battlefront,
or your faith,
or your community in the moshav or shchuna.
Or if our work does happen to draw from Israeli influences it is usually either critical or provocative, or vaguely nostalgic, or pokes fun at "the simple people" and their endearing ways, and zilzulim and funny music. We often make work from a perspective of superiority and dismiss the culture being created or enjoyed by the rest of the population as commercial or low-brow or just dumb.
This is the thin sliver of truth to be extracted from the Minister's vitriol…and there is something to it.
I found myself wondering "what would good, interesting, well-crafted performance that draws on and celebrates the folk forms of Israel look like?"
I couldn't answer the question, of course. I'm not from here and I am about as white as you can get.
But this weekend, I found my answer. Sitting in the Varda Studio at Suzanne Dellal, I had the joy of watching Shira Eviatar's Rising. Shira and Anat Amrani took the beauty and virtuosity of two adamantly non-European forms – belly-dancing and Yemenite folk dance – and stripped them back of decoration, historicity and cultural context. They used what was left to craft a truly brilliant piece of contemporary performance. With aching discipline, they stayed true to the small basket of materials they allowed themselves-
the delicious shaking of the flesh over the skeleton,
the intricate hand gestures,
motions of the eyebrows and exaggerated facial expressions,
breathing
and middle-eastern music
and zilzulim,
and stompings
and shiftings
and clappings
and grapevine steps.
And by subtly modulating and manipulating the volume and mood they escorted me along a journey of joy and female friendship, of shared mourning, and exhaustion and a defiant pride in their bodies and their sexuality.
They did exactly what I had wished for. For someone to come and take something that everyone could identify with- many of those moves would be familiar from weddings and bat-mitzvahs and funerals- and to transform them into something sublime. This is the type of work that should be taken out to the periphery, because it feels as if it was born there. It accords respect to the Mizrachi traditions, by bringing them into the twenty-first century. I walked away hopeful- it is possible for well crafted art to offer a hand over the chasm that separates the latte-sipper from the Likud-elector. We should do more of this.
"Here" I found myself thinking "here is how you make great art that people can connect with". I hope Miri liked it.
Rising was performed as part of Batsheva Hosts: Latitude, on February 12 together with Gravitas by Ofir Yudilevich. 
---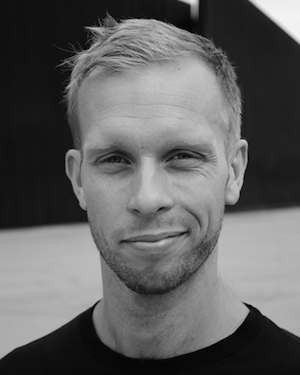 Joel Bray is a dancer and choreographer based in Israel. He performed in Complexity of Belonging – a
project by Falk Richter and Anouk van Dijk that that premiered as part of the 2014 Melbourne Festival.
He has performed with Company CeDeCe (Portugal), Kolben Dance, Sally Anne Freidland, Machol Shalem Dance House, Odelya Kuperberg and Yoram Karmi's FRESCO Dance Company.
Joel's choreographic credits include works for PICA, the ArtRage Festival (Perth), The Albania International Dance Meeting (Durres, Albania), the Mixer Festival (Ramat Gan, Israel) and Dancers Create (Suzan Dellal Centre, Tel Aviv). His work for a children's audience, SPLASH, was commissioned by the Israeli National Science Museum and had an audience of over 11,000.
Joel began dancing at age 20, with traditional Aboriginal and Contemporary dance forms at NAISDA Dance College, before graduating from the Western Australian Academy of Performing Arts in 2005.