Dear Moshe Kahlon by Ofra Idel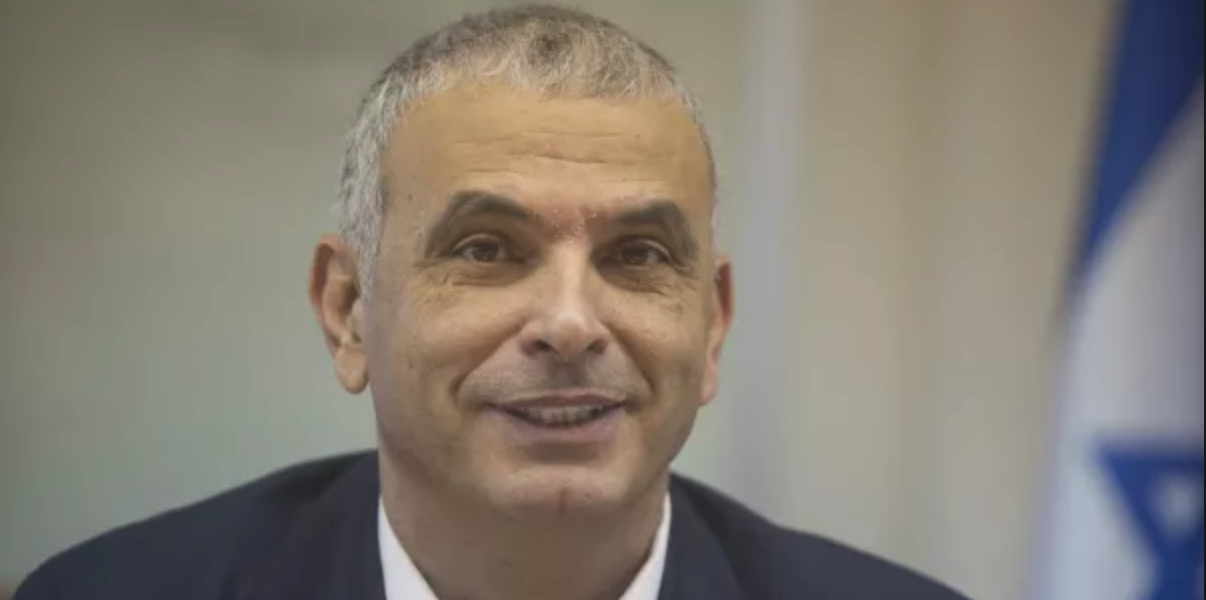 *Hebrew follows
Dear Moshe Kahlon,
My name is Ofra Idel. I am a choreographer and the Director of Machol Shalem Dance House in Jerusalem. These very days, you have the opportunity to prevent the Cultural Loyalty Bill, which will most probably lead to irreversible damage to the Israeli cultural world. With great ease, the Minister of Culture will be able to block artists and organizations who do their honest craft under difficult conditions for the benefit of Israeli citizens.
The job of culture is, among others, to shine a light on social reality, ethical dilemmas, to relate to conflict and occasionally even to express opinions about our political reality, God forbid.
As you know, donations in the art world in Israel are rare and we are meant to play dumb and believe that freedom of support does not equal censorship while its meaning in the Israeli reality is none other than to distinguish original, authentic Israeli culture.
Yes, there have been extreme events of incitement hidden behind façades of culture and art (I have never seen any). Those can be handled by the authorities under the auspices of the Nakba Law.
Why, then, place the entire population of artists and cultural consumers in the face of being shut down, when there are many interpretations of creation and as the law sees it, today any expression of opinion is likely to be seen as an offence.
Performances and films do not harm the country, they honor its citizens and guard the right of man and his freedom. Where might this law take us? Have you given that any thought?
Maybe every symbol will be erased from culture from fear of censorship (and what is a symbol if not the citizens of the country themselves?).
Is that the culture that you want for the State of Israel?
A culture of entertainment?
We are people of the Book: we research, express, interpret, justify, debate.
Why hurt hundreds of thousands of cultural consumers that ask only to escape the difficult realty here from time to time; to look at things differently, perhaps satirically, maybe cynically and maybe even critically?
Do you really think and fear so deeply that artists will brainwash their audiences?
And who is more loyal than those artists who work here in Israel, who work day in, day out under complex conditions and represent Israel all over the world. And if you'll allow me to note-do a great service to Israel's good name through their love of art and land.
I was educated that recognition of the other, cultural dialogue and criticism are springboards for growth, for development and, most importantly, serve as keystones for change of distorted states.
It was not me that said that the first step towards significant change is in admitting the problem. To the best of my opinion, it is an essential part of the duty of culture.
I studied at a religious girls' school in Jerusalem.
In one of our Bible classes the teacher decided that we would read a section from the Koran. In the next class, they brought a girl to our school who lived in one of the refugee camps so that we could learn about her life.
It was difficult for us, but it taught us that pluralism, recognition of the other and their opinions and social engagement are meaningful forces and more importantly- to respect each person as they are.
They taught us that power is not measured in status or the ability to prove one's force or strength rather in the ability to develop, to be flexible, to hold up a mirror and understand where we can improve, that I am not always right, my perspective isn't the only one and not to be afraid to hear another side.
You are taking us lightyears backwards, to dark times and periods, placing us alongside shadowed countries and hurting the status of this country, in its believers and ambassadors.
It is important that you know what you can prevent.
You have the power to fix this wrong.
Very worried about the future of culture,
O
 ,שלום משה כחלון
שמי עפרה אידל מנהלת מרכז מחול שלם בירושלים ויוצרת מחול. בימים אלו ניתנת לך ההזדמנות למנוע את חוק נאמנות בתרבות, שעשוי להוביל להרס בלתי הפיך של עולם התרבות הישראלי. במחי יד תוכל שרת התרבות, להשבית אמנים ומוסדות שעושים את  מלאכתם נאמנה תוך תנאי עבודה לא פשוטים לטובת אזרחי ישראל
עולם התרבות תפקידו, בין השאר, להדליק זרקור על מציאות חברתית, דילמות מוסריות, להתכתב עם קונפליקטים ולעיתים אף להביע דעה על מציאות פוליטית, חלילהֿ
כפי שאתה יודע התרומות בישראל בתחום התרבות הן נדירות ועל לנו להתמם ולהאמין כי משמעות חופש מימון אינו צינזור, כיוון שמשמעותו במציאות הישראלית אינו אלא חיסול התרבות הישראלית, המקורית
נכון, יתכן מקרים קיצונייים ביותר של הסתה שמוחבאים במסווה של תרבות ואמנות (מעולם לא ראיתי כזה) ואלו יכולים להיות מטופלים על ידי הרשויות במסגרת חוק הנכבה
מדוע אם כן להעמיד את כל ציבור האמנים ושוחרי התרבות בסכנת סגירה, שהרי פרשנויות רבות קיימות ליצירה וכפי שמתבטא מהחוק כיום כמעט כל הבעת דיעה עשויה להתפרש כפגיעה
מופעים וסרטים אינם פוגעים במדינה, הן מכבדים את אזרחיה ושומרים על חוק כבוד האדם וחרותו
?לאן החוק הזה העלול להביא אותנו, האם הקדשת מחשבה לדבר
אולי כל סמל ימחק מהתרבות מרב חשש לצנזורה (ומהו אותו סמל אם לא אזרחי המדינה עצמם
?האם זו התרבות שאתה רוצה עבור מדינת ישראל
.תרבות בידור? אנחנו עם הספר, חוקר, מביע, מפרש, מנמק, מתפלפל
מדוע לפגוע במאות אלפי שוחרי התרבות בארץ שמבקשים לברוח מעת לעת מהמציאות הלא פשוטה פה בארץ, להסתכל על הדברים באופן אחר, אולי סאטירי, אולי ציני ואולי אף ביקורתי
?האם באמת אתם חושבים ופוחדים כל כך, שהאמנים ישטפו את ראשם של הקהלים
ומי יותר נאמן מאותם יוצרים ויוצרות שעובדים בארץ, עושים ימים כלילות בתנאים לא פשוטים ומייצגים את ישראל בכל רחבי העולם ויורשה לי לציין -עושים תיקון גדול לשמה הטוב של ישראל מתוך אהבה לאמנות ולארץ
אני חונכתי שהכרת האחר, שיח תרבותי וביקורת הם מנופים לצמיחה, להתפתחות ובעיקר משמשים כאבני הדרך לשינוי של אותם מצבים מעוותים
לא אני אמרתי שהשלב הראשון לשינוי מהותי הינו ההודאה בבעיה. לעניות דעתי, זה חלק ניכר מתפקיד התרבות
אני למדתי בבית ספר דתי לבנות בירושלים
באחד משיעורי התנ״ך המורה החליטה שנקרא פרקים מהקוראן. בשיעור אחר הביאו לבית הספר ילדה מאחד ממחנות הפליטים שנכיר את אורך חייה
היה לנו קשה עם זה, אבל לימדו אותנו שפלורליזם, הכרת האחר ודעותיו ומעורבות חברתית הם כוח ועוצמה וחשוב מכך- כיבוד כל אדם באשר הוא
לימדו אותנו שעוצמה לא נמדדת במעמד וביכולת להפגין כמה שיותר כוח ושררה, אלא ביכולת להתפתח, ולהתגמש, לשים מראה ולהבין שיש בידינו היכולת להשתפר, שלא תמיד אני צודקת, לא תמיד זוית הראיה שלי היא הבלעדית ולא לפחוד לשמוע את האחר
אתם לוקחים אותנו שנות אור אחורה, לזמנים ותקופות אפלות, מעמידים אותנו לצד מדינות חשוכות
פוגעים במעמד המדינה, בטובי אמניה ושגריריה
חשוב שתדע מה אתה יכול למנוע
.יש ביכולותיכם לתקן את העוולה
,מודאגת מאד מעתיד התרבות
ע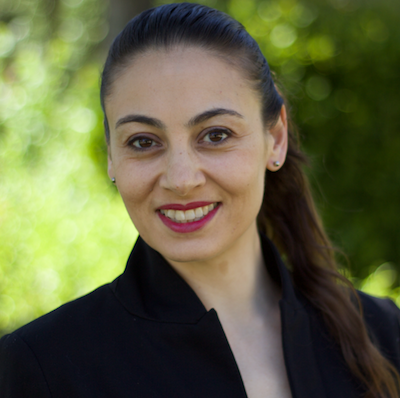 Ofra Idel received her Master degree in Dance and theatre from the Dance Academy in Jerusalem. She has danced at the Kolben D.C and the Tami D.C/Nimrod Freed and has performed in the USA, India, China, Senegal, Japan, Chile and around Europe. In 2005, Idel was invited by the Alexandria Performing Arts Association to create for the BosmaDance Company, Washington D.C. Since then her work has been showcased in Israel and abroad including The Zawirowania Dance Festival – Warsaw, Side by side- Dusseldorf, Visa 2 dance Festival- Tanzania, Artdanthé Festival Tilburg- Holland, Aura Festival- Lithuania, Competition International Burgos -Spain, Dance wave -Cyprus, Dock 11 -Berlin, Derida Dance center -Bulgaria and teaches contemporary dance workshops in Israel and International platforms, such as the dance department of the Taliin University in Estonia, Chichester University England and more. Idel takes part in artistic committees of International competition such as MASDANZA Canary Islands, Zawirowania Poland, 10 Sentidos Valenica and international competition of young dance performers OPUS, Slovenia.
She performs in the Ha-E production Ha-E, by Ido Tadmor touring internationally. Idel is the Artistic Co-Director and founder of the Machol Shalem Dance house in Jerusalem.