The New Guard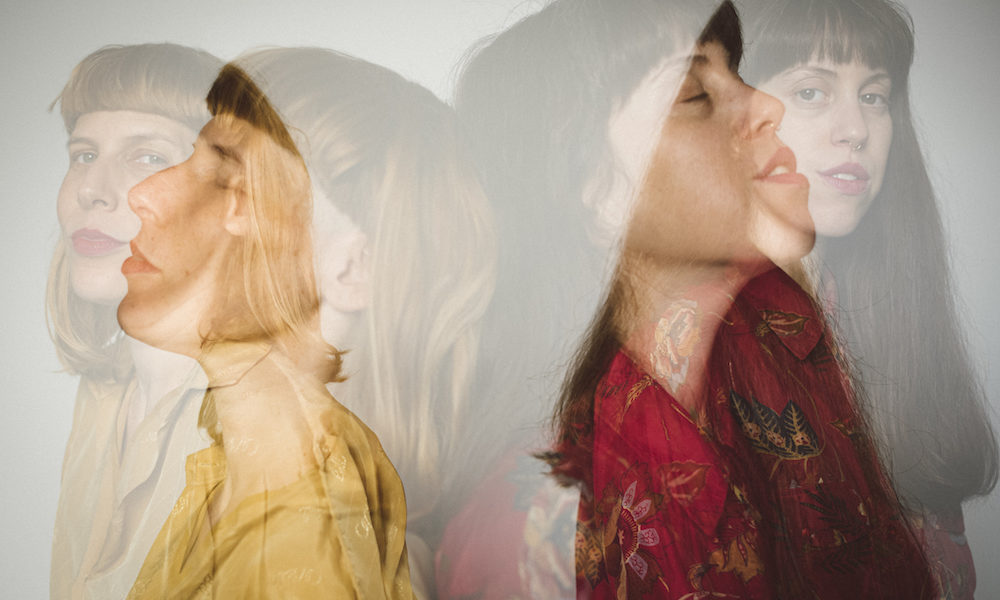 Photo by Shiraz Grinbaum
---
In the Israeli dance community, two heads are often better than one. That is to say, many of the most successful companies have and continue to be led by couples. There are countless examples of this pattern: Noa Wertheim and Adi Sha'al with Vertigo Dance Company, the partnership between Itzik Giuli and Yasmeen Godder, Yossi Berg and Oded Graf, Niv Shenfeld and Oren Laor, the list goes on and on. One important thing to note is that these duos are all work and life partners. Another important thing to note is that all of them include at least one man.
In fact, it is a challenge to find any longstanding female duos in the dance world. That is just one of the many reasons why the partnership between Merav Dagan and Stav Marin stands out. Since joining forces, Dagan and Marin have racked up an impressive list of engagements, ranging from performance invitations in Israel and abroad to commissions to being appointed co-Artistic Directors of the Intimadance Festival at Tmuna Theater. They are an example of friendship, true collaboration and a different, kinder, more devout and conscientious possibility for leadership in the dance world.
"We met at the Bustan," says Marin. Seated in her central Jaffa apartment, surrounding my gently dripping plants and vintage knickknacks, Marin places a hand on her pregnant belly. Along with the many performative and artistic engagements they have taken on together, Dagan and Marin timed their first pregnancies, both with girls, to coincide. "We were both teaching at my parents' studio (Marin's parents, Miki and Zevik, are the founders of the Netanya institution Habustan, which offers a wide range of dance and theater classes and programs). I was immediately aware of Merav but it took some time before we really discovered one another."
The two went on to perform together in Beware! Low Concrete Mushrooms by Or Marin (Stav's older sister).
In 2016, they joined forces to make Come Closer for the Ministry of Culture and Sport's Curtain Up Festival. The piece employs voice, movement and carefully placed undergarments to offer commentary of the representation of the female body and psyche in society. There are references to The Little Mermaid via one large, leaf-draped rock which serves as the only set piece as well as a deeper, more conceptual nod to the princess who has lost her voice.
"We both understood the Bustan language," says Dagan. "We had this common background so when we went to work together, we were coming from a similar place. Beyond that, we had been dealing with similar ideas or agendas in our individual work and that very easily flowed into our collaboration."
Both artists grapple with the many hurdles standing in the way of clear, free, female speech.
Dagan's Bloody Mary focuses on the myriad, murky ways in which we approach the menstrual cycle. Employing humor, repetitive physical actions, excerpts from textbooks and personal reflections, Dagan beseeches the audience to consider why menstruation is such a taboo topic.
In her solo May I- Just A Question, Marin points at the catch 22 that is the Hebrew language for women, a the linguistic minefield in which men always come first. Faced with the incessant frustration of being underrepresented by her mother tongue, Marin returns to her true mother tongue, the form of communication that preceded words, the language of the body.
Both of these works premiered as part of the Intimadance Festival (Marin in 2015 and Dagan in 2018), the event the two preside over now.
Outside of their partnership, both Dagan and Marin continue to create within other frameworks. Dagan often collaborates with her life partner, director-photographer and performer Ophir Ben Shimon. Together they made the duets I Can't Hold It and collaborated on the musical/performative project Tonic Clonic. Marin has created several works with her partner, musician and performer Neta Weiner, including the award-winning productions Cut.Loose and Mejinik.
Several months ago, the two went back to the studio to retest their union with a new creation. The process involved learning Yiddish, a good deal of singing and apparently, the beginning of two pregnancies. The new work, Tsena Urena, like Come Closer, relies on physical effort to arrive to a catharsis.
"We were set up to premiere the work but, due to Corona, we had to postpone it and then to postpone it again. We managed to squeeze a showing in for friends and family in July but that was it," says Marin.
Around the same time as they were reimagining the life of their new work, Dagan and Marin led twelve artists through the most tumultuous Intimadance since the festival's inception twenty years ago. In December, the theater put out a call for applications for new works dealing with the theme of Overthrow/Revolution. Shortly after accepting the selected artists, the theater, like every other theater in Israel, was closed. The festival's future was left in the air.
"It was really important to us to be very clear with everyone working with us. We had taken on these processes and we saw it as our responsibility to let the artists know what was happening and where things were," says Marin. Early on, the artistic team understood that a major facet of the festival would have to be online. They arranged shoot days for each work and, in the last moment, live performances were arranged to fit government restrictions. "It was really crazy," says Dagan. And though both will be mothers next year, the duo intend to continue their Intimadance journey for at least another year.
And as for when audiences will be able to see Tsenu Urena, only time will tell.