The Morning After Buzzkill: Kids and Costumes by Ori Lenkinski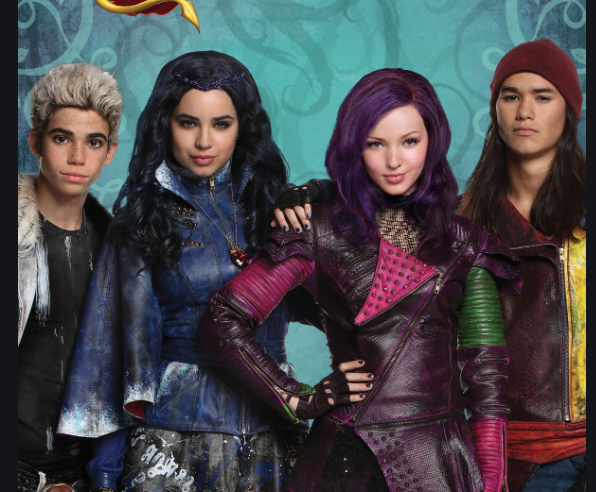 originally published in Haaretz in Hebrew
As most Israeli parents have done these past few weeks, I ran around town assembling bits of costumes. There was a pleather jacket, felt in various colors, some clothes I bought in Mexico dug out of storage, the construction of a very specific yellow bird doll, procuring of a wig in a particular shade of purple and a few other strange and seemingly unconnected garments.
Thanks to the Ministry of Education's take on Purim celebrations, which many parents have complained about all over the media, one costume doesn't cut it. We needed five for our older child and, luckily, just one for the little one.
Last year, at the end of the weeklong celebration of Purim, my older daughter declared that she would like to dress up as a character from Disney's Descendants next year. For the other days, Famous Day, Pajama Day, Countries Day, we made a plan a week in advance. We knew exactly what she wanted to dress up as on each day. The night before the first dress-up day, we tried on her Frida Kahlo costume (which was gorgeous I must admit). She looked at herself in the mirror, beaming.
The next morning, as she was going to get dressed she said,
"I don't want to dress up."
I already had the eyeliner out to draw on a unibrow.
I decided not to apply pressure. I remember being wedged into all kinds of costumes my mom had sewn as a child. They were beautiful creations; a bunch of grapes, ET, an eggplant… the pictures are lovely but I remember having to wiggle and twerk in order to go to the bathroom. The last thing I wanted was to drag a crying child to school, beautiful costume or not.
She went to school in regular clothes, including a school uniform shirt even though she didn't have to wear one that day.
The next day, she did the same, claiming she was dressed up as Israel.
On pajama day, she went with the flow.
I found the switch between total excitement and sheer refusal intriguing.
She had clearly given a good deal of thought to these costumes, to how she wanted them to feel and look. She was clearly excited about each one of them. But when the moment came to put them on, she lost all her enthusiasm.
I often experience this myself in my professional life.
We work for months on shows and yet, somehow, on the day of the performance, I always have a secret wish that it will get canceled. If I don't perform, there's no chance that I won't be good, that something will go wrong, that there won't be enough audience or that I'll have a blackout. Getting on stage means you've got skin in the game and sometimes, I'd rather not.
Putting on that costume, even if she loves it, means that it might not be right, that it might be uncomfortable, that it might be over-the-top or not enough, that the other kids won't get it or will think it's weird. So not dressing up is an attractive option. Sure, it means not participating. But seeing what everyone else dressed up as when you haven't put anything on the line is fun too.
On the final day, the Descendants day, the one she had waited for since last Purim, she woke up with the sentence, "no one will know who I am."
True. Descendants was not a big hit in Israel.
In the last minute, we switched to Olympic gymnast. She wore a sweat suit, smacked some gold glitter on her face, put her hair in a bun and grabbed a ribbon thing we had at home. In that moment, she ditched all her (and my) plans and opted for something simpler and more comfortable. She walked around the school celebration with a little smile on her face having found exact the right level of costume for that day. Sure, she didn't wear the jacket I ran around town looking for and finally found. Sure, that purple wig will be hard to repurpose. Sure, it wasn't the most impressive costume in the courtyard but it was the precisely perfect look for her that day.
When I come off stage, often after the shows I felt most reluctant to step into, I almost always feel joy. Even if it wasn't perfect, even if it wasn't the best performance of my life, getting through the jitters and showing up, in whatever way is possible on that given day, is rewarding.