Omer Uziel on Curtain Up: Curtain 1- Michal Samama and Tami Leibovits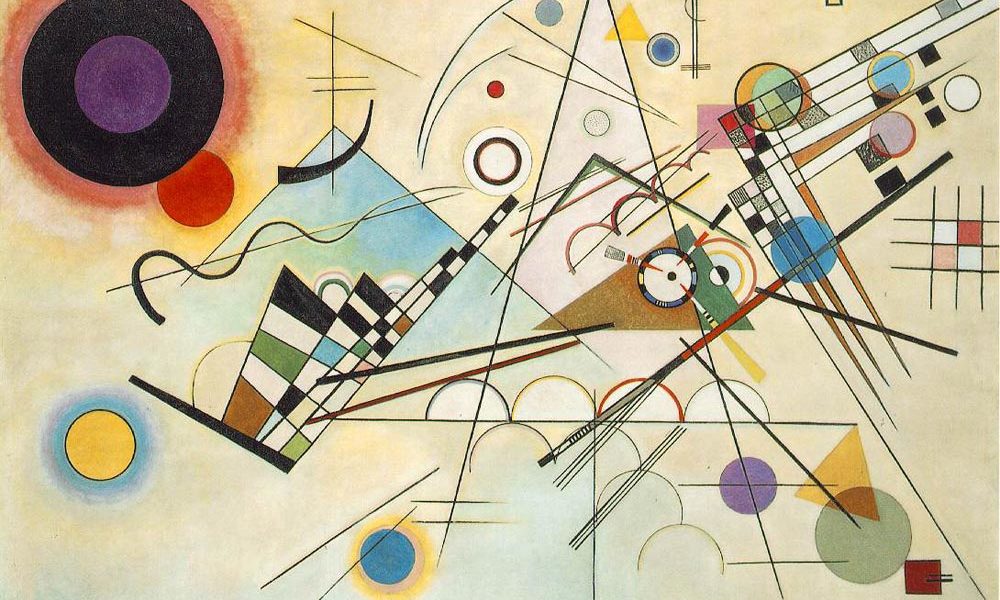 מתנות- למסך 1                                                                                                  
תמי ליבוביץ – the calling 
ואסלי קנדינסקי- קומפוזיציה                                                                                                                        Gifts to Curtain 1
Tami Leibovits- the calling
Wassily Kandinsky's Composition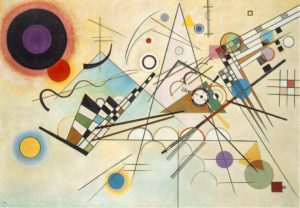 מיכל סממה- אנדרטה לתרנגולת
משחק אסוציאציות לאחר צפייה
סממה, שממה, מימה, אימה, מוות, אנדרטה, אבנים על האנדרטה, חיילים, מדים, אדום, פטיש, להרביץ, להכות, מסמר, מצמרר, מכאיב, באגן, מצד לצד, מתהפך, לא מובן, מובן אחר כך, למה, למה להתפשט, למה לא, ציצי, פרה, תרנגול, כרבולת, כפפות, הרבה, ידיים, עובדות, חושבות, משתנות, לא רוצות, לחייך, לא לרקוד, בשביל מה, ראש טוב, הכל טוב, חן חן, עיגול בעין , שלוש אצבעות, מתיחת פנים, מעניין בת כמה היא, גלי עטרי, דרך ארוכה, אני ציפור, אני תרנגולת, מטילה ביצים,  פותחת קופסאת שימורים, קוראת ספרים, נואמת נאומים, לא שוכח לנשום, עצמות ישיבה לכסא, קודקוד לכיוון התקרה, משחרר את הלסת, היא כבר עירומה, פנסים ורודים מסמנים את הגבול, של מה?, כיבולת, כרבולת, סימבולת, תחקומת, מקוממת, מקומית, אישית, נשית, סודית, קוצית, ברוכים הבאים למופע האימים של מיכל סממה.
Michal Samama- The Chicken Memorial
A post-viewing association game
Samama, wilderness, lake, horror, death, memorial, stones on a grave, soldiers, uniforms, red, hammer, to hit, to strike, nail, chilling, hurtful, the pelvis, side to side, flipping, unclear, understood later, why, why strip, why not, breast, cow, chicken, crest, gloves, many, hands, working, thinking, changing, unwanting, to smile, to dance, for what, a good head, everything's good, yes yes, circle in the eye, three fingers, facelift, I wonder how old she is, Gali Atari, long journey, I'm a bird, I'm a chicken, laying eggs, opening cans, reading books, giving speeches, don't forget to breathe, sit bones into the chair, crown of the head to the ceiling, release the jaw, she's already naked, pink lights mark the border, of what?, crop, crest, symbolic, trickiness, outrageous, local, personal, female, secret, prickle, welcome to Michal Samama's Horror Show
---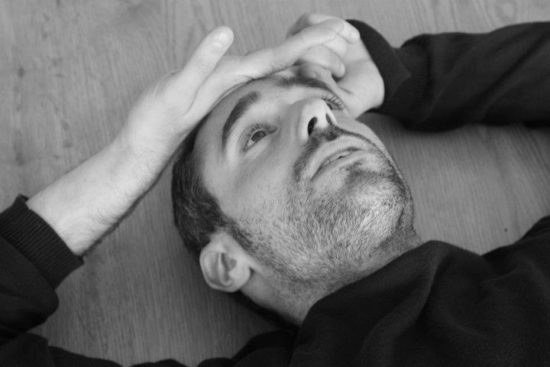 Omer Uziel was raised in Kiryat Haim, served as a parachuting instructor in the IDF, studied in the Nissan Nativ Acting Studio and graduated with honors from the Academic College of Tel Aviv-Yaffo's undergraduate program. He studied in the professional training program of DeDe Dance Company, participated in the Kelim Choreography Center's Two-Year Program. During this time, Omer was an active part of the Ministry of Culture and Sport's "Dancer in the Community" initiative, in which he taught dance lessons to the elderly at the Acco Elderly Center. He has created works for various festivals including Shades of Dance, Intimadance, Composer-Choreographer and Arena Dance Festival. He has danced for numerous independent choreographers such as Anat Danieli, Efrat Rubin, Maya Levy, Or Marin and Oran Nahum, Uri Shafir, Anat Katz and Erez Maayan, Maya Brinner, Yuval Goldshtein, Nima Yaacobi, DeDe Dance-Amit Goldenberg and Yaara Dolev and Sally Ann Friedland. Omer has taught dance in Kfar Blum, Kadima and Tel Mond. He is currently involved in two new projects that will premier this summer, teaches at the Elderly Day Center in the Yemenite Quarter and is a therapist in the Ilan Lev Method.