Lee Nahat Shalom on Nice to Beat You by Gil Kerer and Korina Fraiman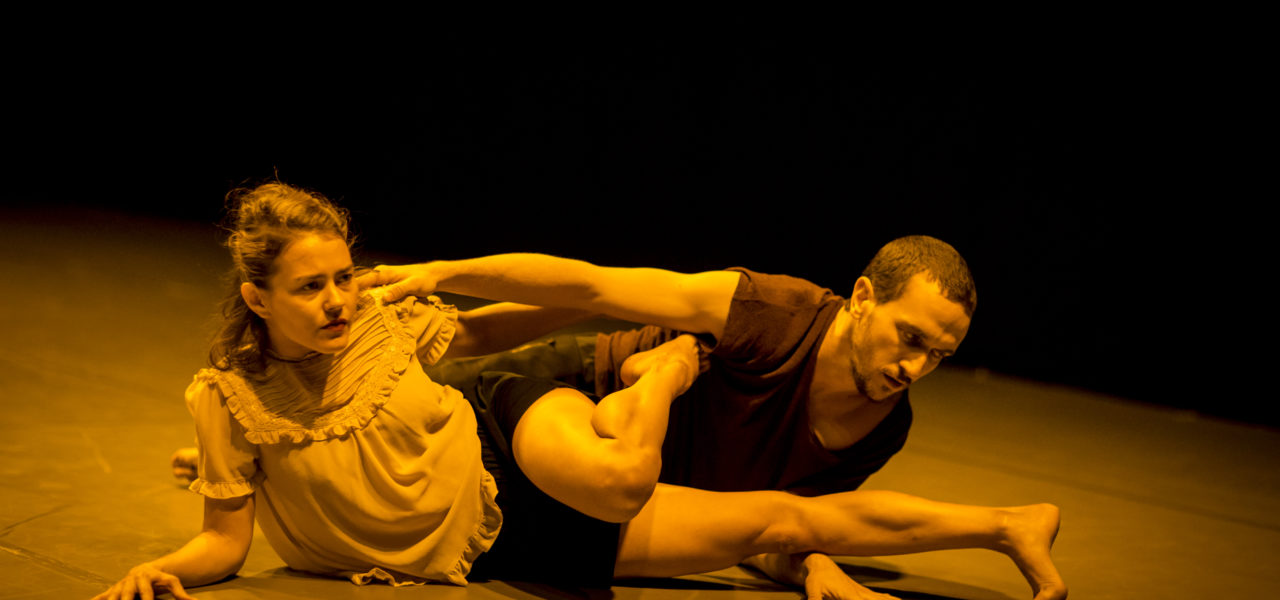 לי נחת שלום על גיל קרר וקורינה פרימן- Nice to Beat You 
*english follows
גבר ואישה. זה זוג לא פרד. הבמה ריקה אבל אני בבית.
לוחצים ידיים. יש פה הסכמה. זוגיות זה עסק שצריך לתפעל מרצון.
                                                                            Let the games begin.
זה גן שעשועים של מי מכאיב יותר. של מי נותן את הטון- ועדיין שקט.
                           המבט שלה לא מניח לי.
הוא פרקטי, יעיל. תולה אותה, מסובב, הוא משענת, הוא רצפה. כמעט פאסיבי. אגרסיבי?
               את מרוצה? גמרת?       -זה רחוק כל כך שזה ככה קרוב.
ויש צווחה ברקע. בין דלת חורקת לילדה שהחיים עשו לה סיוטים.
                      זאת ציפור לילה דורסנית שמחפשת טרף.
והם ביחד בתוך זה. הם הסכימו. הלוא היתה כאן לחיצת יד.
הסכמתי למשחק הזה של השפלה ותימרון, של כישלון כה מפואר שהוא כבר הצלחה.
                                          של עונג וכאב.
            גם כשהחושך כבר יורד, המבט שלה עוד מקווצ'ץ' לי את הלב.
חזרתי הביתה כמו מסיפור אחר, שני ילדים ובעל. בעלי מקדיש לי את השיר שבקישור-
                                   בשבילי הכל קשור. I do.
גיל קרר וקורינה פרימן הציגו את הדואט Nice To Beat You כחלק מתחרות הכוריאוגרפים הבינלאומית של מרכז מחול שלם.
A man and a woman. It's even not odd. The stage is empty but I am at home.
They shake hands. There is an agreement. Partnership is a business that must be maintained out of desire.
Let the games begin.
It's a playground of who can hurt more. Of who sets the tone- and still it's quiet.
Her gaze won't leave me.
He's practical, efficient. Strings her up, turns her, he is a post to lean on, a floor. Almost passive. Aggressive?
Are you happy? Did you finish?  – It is so far and yet so close.
And there is a scream in the background. Between a screeching door to a girl whose life has given her nightmares.
It's a nocturnal bird of prey looking for her kill.
And they are together in it. They agreed.
If only there wasn't that handshake.
I agreed to this game of humiliation and maneuvering, of failure so great it is a success.
Of pleasure and pain.
Even when the darkness falls, her gaze squeezes my heart.
I went home as if in another story, two children and a husband. My husband dedicates this song to me.
For me, everything is connected. I do.
Nice to Beat You by Gil Kerer and Korina Fraiman was presented as part of Machol Shalem Dance House's Jerusalem International Dance Week on December 4. 
---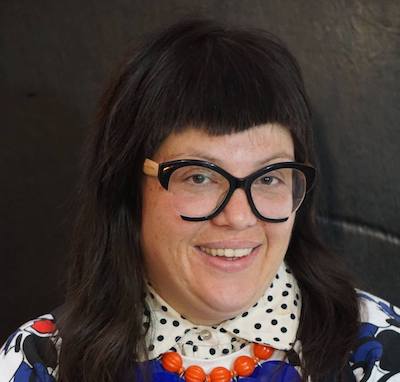 לי נחת שלום– שחקנית, בימאית ויוצרת בתיאטרון חזותי ותנועה. אמנית בועות סבון, מייסדת ומנהלת אמנותית של תיאטרון "באבלינג".
 מאמינה בלב שלם כי תיאטרון מחולל שינוי חברתי, בייחוד כשהוא נוצר בתוך קהילה, במה נועדה לפרוץ גבולות ולכן היא יכולה להיות
בכל מקום- מהחדר האינטימי שלי ועד למרחב הציבורי המשותף, חוקרת נצחית את הקשר בין אסתטיקה לאתיקה, בין חומר ורוח, מבינה את המציאות דרך ערימות גדושות של פנטזיה.
Lee Nahat Shalom is an actress, director and choreographer of physical theater and movement. She is a soap-bubble artist, the director and founder of Bubbling Theater. She believes in her heart that theater can affect social change, especially when it is created in the community, that the stage was made to break boundaries and as such, can be anywhere- from a private room to public space. Lee is constantly exploring the connection between aesthetics and ethics, between material and spirit and understands reality via heaping piles of fantasy.