Hey, can you hold this for a second?- Thoughts on Simple Action by Yasmeen Godder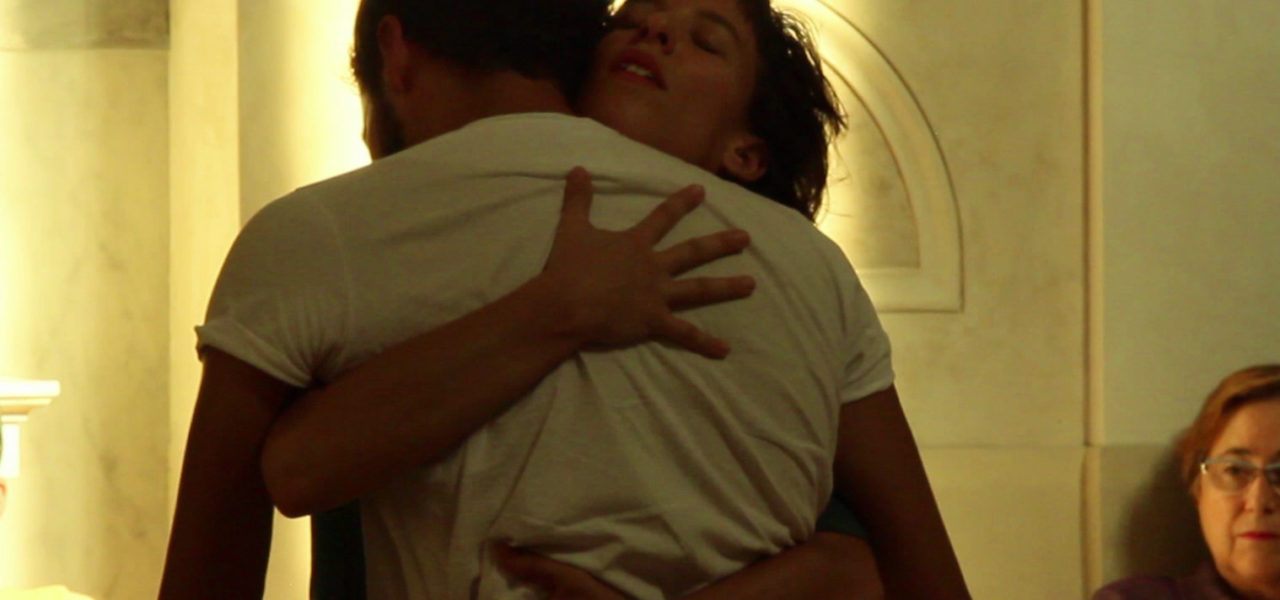 My grandmother, Pnina Thal, was in charge of making birthday presents for the children of her kibbutz, a job she received somewhere in her 70's. Her predecessor would award each birthday boy or girl with a chocolate bar and a note. My Safta, a thoughtful perfectionist and ultimate craftsperson, revolutionized the system. A chocolate bar wouldn't cut it, kids don't get excited about one lump of sweet. Her answer was to design countless folding paper boxes, each of which held a different shape and number of treats. A round, baby pink container could hold five chocolate balls while a green triangle was the perfect vessel for eight Tic Tacs. All of them nestled perfectly into a larger, more intricate box.
I thought about those colorful boxes last night at Yasmeen Godder's dress rehearsal of Simple Action.
Recently, I have become increasingly interested in boxes. As artists, it seems to me, we construct containers to hold the overflow of our lives, the things that hurt, the things that are important, the beauty we see, the feelings we can't or would rather not carry around with us. We make work and that work becomes a place to put these things that is not on our actual bodies, not in our actual minds. I have put a lot of things in pieces by other artists and, a few times, I've been moved to make my own containers.
Simple Action takes place in Godder's studio, under a magical tent that would make my daughter swoon. The audience sits on plastic chairs in an off-kilter square. And the dancers, one by one, invite their viewers to join them, give them their weight and slowly fall together to the floor. Indeed a simple action. Falling.
In a subtle moment, one that I nearly missed, a dancer asked the audience member he had chosen if she wouldn't mind taking his weight. They fell in the same way as the others had before them, only this time the performer was the one being taken care of. And that moment afforded me a deeper understanding about artists and containers.
Maybe what we're really asking of our audience is, Hey, can you hold this for a second? Just as I often ask my husband to hold my bag when I run to the washroom or a friend to grab my jacket while I search for my wallet. Can you hold this?
We make these containers and then we ask the audience, we beseech them, to take the weight of our excess feelings, our pain, our visions… Even if only for an hour, it makes it possible for us to breathe easier, to walk taller, to tread more lightly.
Simple Action will be presented at the Mandel Cultural Center on March 8,9 17 and 18. For more information, visit www.yasmeengodder.com.