Forgotten not Forgiven: Ori Lenkinski on Collective Loss of Memory by Jozef Frucek and Linda Kapetanea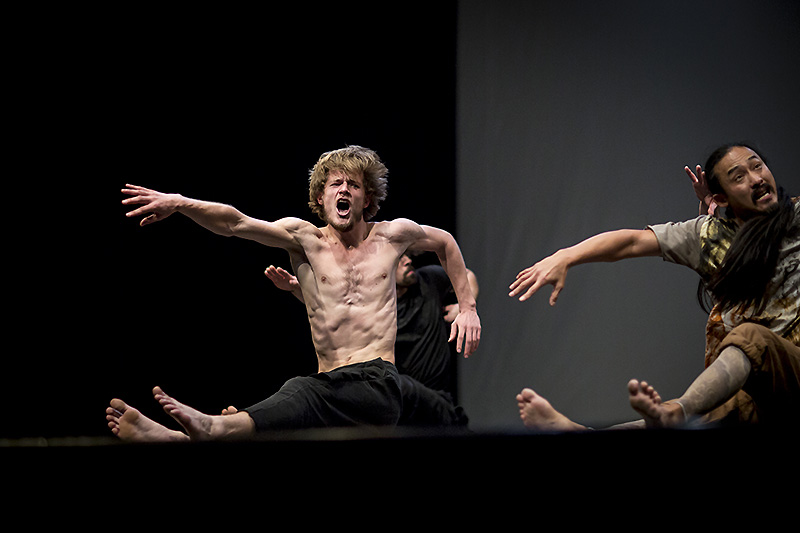 This morning, the New York Times published an article about a sexual harassment investigation into longtime New York City Ballet director Peter Martins. After more than three decades with the company, Mr. Martins has been suspended from teaching his weekly class at the School of American Ballet until the matter, "nonspecific allegations of sexual harassment in the past by Peter Martins at both New York City Ballet and the school", is cleared up.
The article, which runs seventeen paragraphs long, reports on the various refusals to comment from Martins and others in the troupe. In the fifteenth paragraph is written:
"In 1992, Mr. Martins was charged with third-degree assault against his wife, Darci Kistler, then a principal dancer in the company. Ms. Kistler told the police that her arms and legs had been cut and bruised. The misdemeanor charge was later dropped."
An afterthought.
The writing on the wall.
In the final moments of Collective Loss of Memory by Josef Frucek and Linda Kapetanea, which was performed last night as part of Machol Shalem Dance House's Jerusalem International Dance Week, a red flag is raised. It is thrown out into the audience, punched into our faces. Male Violence.
Time and again, day after day, country by country. In the Vegas shooting, similar to the Martins story, a history of domestic violence emerged like a whisper, a tangential anecdote.
Charges dropped. Forgotten not forgiven.
Are we really surprised? Could we really not see where this was going?
A man is abusive. He abuses his wife, his students, his dancers, his power.
It is easy to say "we should have seen this coming". We should have and maybe we did. We saw it coming. We knew, somewhere, what the outcome would be. But we chose to forget. We chose to skip the forgiveness part, to jump straight to the collective loss of memory.
Collective Loss of Memory was presented as part of Machol Shalem Dance House's Jerusalem International Dance Week on December 4.