Dear "Enter Achilles" (DV8) by Rachel Erdos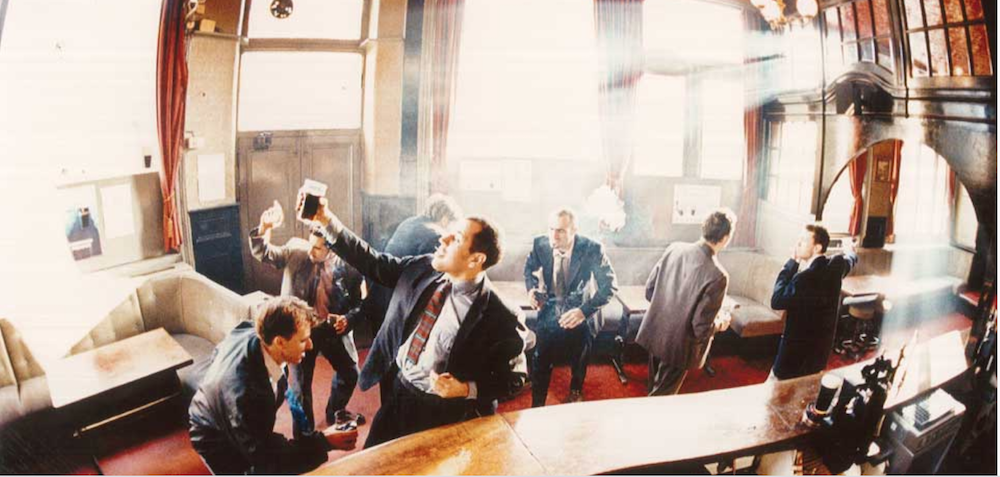 Dear "Enter Achilles",
I guess your first love is always the strongest and has the most impact. Until seeing this show I could not believe that dance could be like this. That is could be so human, real and raw. I was a teenager and I still can picture sitting in the theatre, the way it was laid out, the old fashioned proscenium arch, sitting quite high up in the balcony…
I remember the way the chair felt and that feeling…. that feeling of seeing something that would change me. It was not just that the piece was excellent. It was that first-time sensation…. the first time when something on stage punched me in the guts…the first time I saw a show that depicted real people exploring everyday social issues not just making pretty shapes. I knew it was choreographed and practiced but, for me, it was happening in real time. It was everything that I could imagine and more. I was in high school and we were told to take notes but no notes could describe what I felt so my page was left empty.
Years later I miss that… that feeling, of wonder and surprise, of being wholly engrossed, of seeing something without criticism, without cynicism. It was only years later watching a show by Peeping Tom that I was hit by that feeling again, but that is a whole other love letter.
In 2020, they are bringing the production back in London but I would not go and see it even if I could. Sometimes first loves are best remembered and not revisited.
Love,
Rachel
---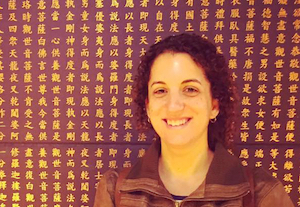 Rachel Erdos is an award winning independent choreographer born in Newcastle Upon Tyne. Currently living and working in Tel Aviv, Israel
She received her MA from The Laban Centre London specializing in choreography.  Her work has been seen around the world including Israel, UK, Ireland, Italy, Cyprus, Norway South Africa, Norway, Tanzania, Slovakia, China, Denmark, Switzerland, Hong Kong, Senegal, Germany, Kyrgyzstan, Belarus, Kazakhstan, Tajikistan, and The U.S.
Rachel won first prize in the AICC International choreography competition in Aarhus, Denmark in 2008 and in 2009 won City Dance Ensemble's commissioning project, Washington DC. In 2012 Rachel was awarded the prize for artist of the year in the field of dance by The Ministry of Absorption, Israel. In 2014 she was awarded NorthWest Dance Project's Pretty Creative Commission prize, Portland USA. In 2015 Rachel was awarded prize for independent choreographer of the year 2015 by The Ministry of Culture, Israel. In 2015 Rachel was awarded prize for independent choreographer of the year 2015 by The Ministry of Culture, Israel.
Her work has been shown in some of the most prestigious venues including The Kennedy Centre, Washington DC and the Royal Opera House London.