Always More Than One: Ella Ben-Aharon's visit to Vertigo Dance Company's One. One and One.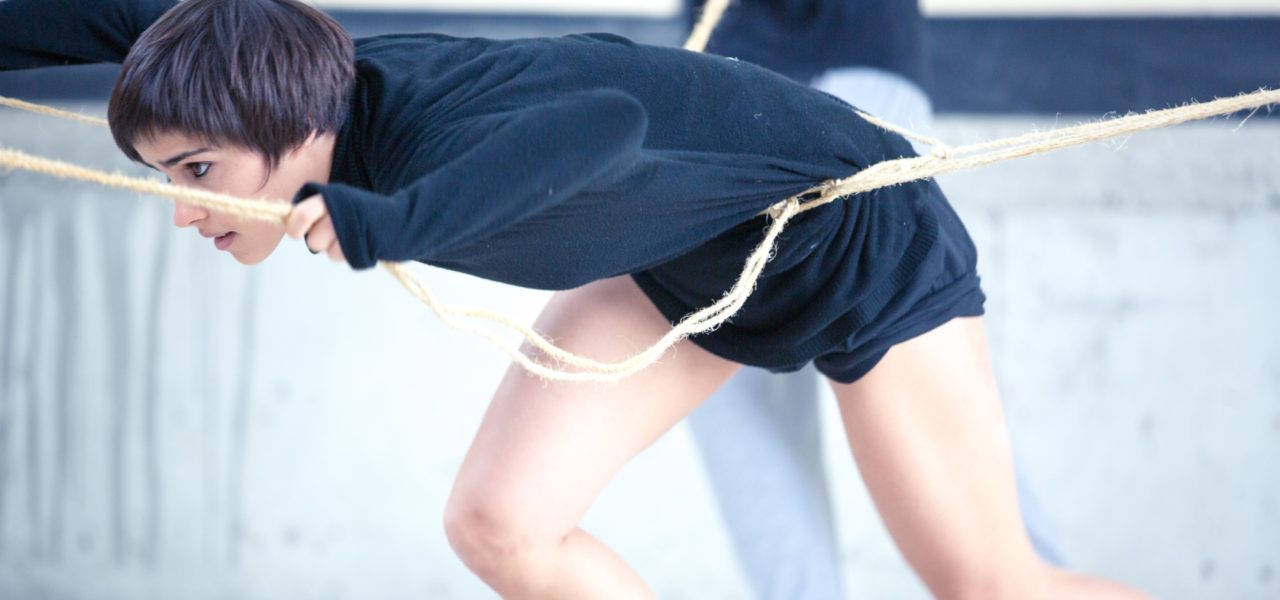 What use is there in writing about a subjective experience of a particular me in a particular moment in time?
Over the years I have been questioning the role of art criticism; as a reader, as an artist. Having been asked to do so, I suppose, changed my experience as an anonymous spectator. It made me question my own role as an audience member. I am grateful to have differentiated, through this experience, between criticizing (Bikoret in Hebrew) and visiting (Bikoor). Neither good or bad, I allow my thoughts and feelings to manifest here in the context of being a visitor.
Woven together with the complementing lighting design by Dani Fishof, powerful music by Avi Belleli, effective unisex costumes by Sasson Kedem and Roi Vaturi's set – which reminded me of a skateboard arena (for experimenting and risk-taking), the choreography offered powerful images that composed the framework of my 'silent dramaturgy' an expression I often use to define the audience's active role. I could not help but make a visual correlation between Vertigo's Birth of the Phoenix (2004) and this new work. The soil – the earth, seems to be a meaningful catalyst for a spiraling process (moving, revolving, and returning) not only within each individual work, but of Vertigo's choreographer, Noa Wertheim's artistic endeavor. From the opening scene, where duality is depicted by a loose-haired bird (dancer) and the laying of ground beneath her by another – where three individuals are braiding the bird's loose-hair and planting her body over and over again in the ground – where random headstands reflect planting of thoughts or stable hourglasses – time, perhaps memories – I could sense that Noa is spiraling back to the soil with a bag of new experiences, treating it with less questions and more acceptance this time – acceptance that one must take a root in order to fly.
Visiting "One. One and One" – made me face delicate nuances of duality; Individuation. Collective.  Se  paration. A fight for flight. Opposition. Longing for freedom. Harmony. Imposition. Clashes. Generosity. Default connections…
Without following a chronological narrative, the work poured itself in and out of my emotional logic. It drew me deep into thick and fascinating situations (an intimate and breathtaking duet, or a repetitive action of one body throwing itself on another) and abruptly spat me out of them (a lyrical unison of the ensemble). The shift of perception between being one with the work and being separate from it was rough. The critical me got loud during some of these moments, however, I manage to take a mental selfie and realized that this is how we live our contemporary lives; patience is gone, pop-up windows rapidly challenge our ability to stick around for a lengthy period, and sitting with our own emotions threats our ability to stay functional in this high-demand environment. This realization helped me crystalize imbalances I long to transform in my own life.
The cast was extremely satisfying to witness. Serving the premise of this work (as I interpret it), the dancers manifest an organic ability to flow between individual strengths and the expansive skills required for mutual existence. There is a sincerity to their movement, dipped in courage and fragility, which allows their presence to transcend beyond their inspiring physicality. Each dancer possesses a unique blend of mental, heart, and physical energies – and together they explode with an innate intelligence that is fascinating, moving and highly appreciated. The last image of these flocking wild-earth birds, leaving us with their collective, attempted flight, but not a fight. Simply moving. Breathing. Accepting.
Visiting this performance highlighted personal dialogues between inner and outer landscapes. I witnessed the work without judgement, but with compassionate reflection towards myself (as an extension of the human-essence that is driving this work), a united self that accepts the infinite processes of separations through life.
Vertigo Dance Company premiered One. One and One at the Suzanne Dellal Center on February 15 and 16. 
---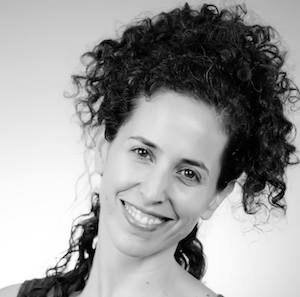 Ella Ben-Aharon

After dancing with the "Kibbutz Contemporary Dance Company 2," Ella moved to the USA and lived there for 11 years. She holds a BFA in Dance from California Institute of the Arts, and an MFA in Choreography from Jacksonville University/White Oak, FL. In addition, Ella is a Pilates Master Teacher with Pilates Sports Center (LA). In 2004, Ella relocate from LA to NYC, and established her non-profit, YelleB Dance Ensemble. She co-curate with Neta Pulvermacher "Dance Conversations" which became The A.W.A.R.D Show! of the Joyce Foundation. Her choreographies and video-dances were presented in important venues and festivals around the world. Ella was a guest-teaching artist at art centers and universities such as University of Florida, University of Wisconsin, Miami-Dade College, UC Berkeley, Kennesaw State University (as a Schusterman Fellow), The Rubin Academy in Jerusalem, The Ben-Gurion University, and the school of the New York City Ballet.Ella believes in multidisciplinary approach and has been engaged in numerous collaborations; An artistic 'Trialogue' with architect Matthias Neumann and video-artist Adi Shniderman. A collaboration with composer/performer Odeya Nini, and more recent engagement with Neuroscientist, Dr. Asaf Bachrach. She participated in "The Conscious Body II+III" conferences in Paris (La Briquetterie & CND), as well as at JIM (CNRS) where artists and  scientists worked together to articulate mutual research questions about inersubjcetivity, movement, and spectating dance. Her recent work, All-Most, a collaboration with Dr. Bachrach, brought to the studio as well as the theater space research practices. In October 2010 Ella returned to Israel. Since January 2011 she is a member of the Israeli Choreographers Association. In addition to teaching and producing artistic work locally and abroad, most recently Ella had opened a studio for Pilates and Movement in Tel Aviv, Studio Naim – MAZE, through which she shares her curiosity and awareness for the human body and mind.